27 Total pieces
19 Cubes
8 Triangles
568 Total Magnets!
Individual Block Dimensions: 5"x5"
MagnetBlox™ are sewn from durable, high-quality upholstery. The fabric is stain resistant and easy to wipe down. Each cube has 24 powerful magnets (4 on each side) to make building a breeze! Color coding makes construction easy for all ages.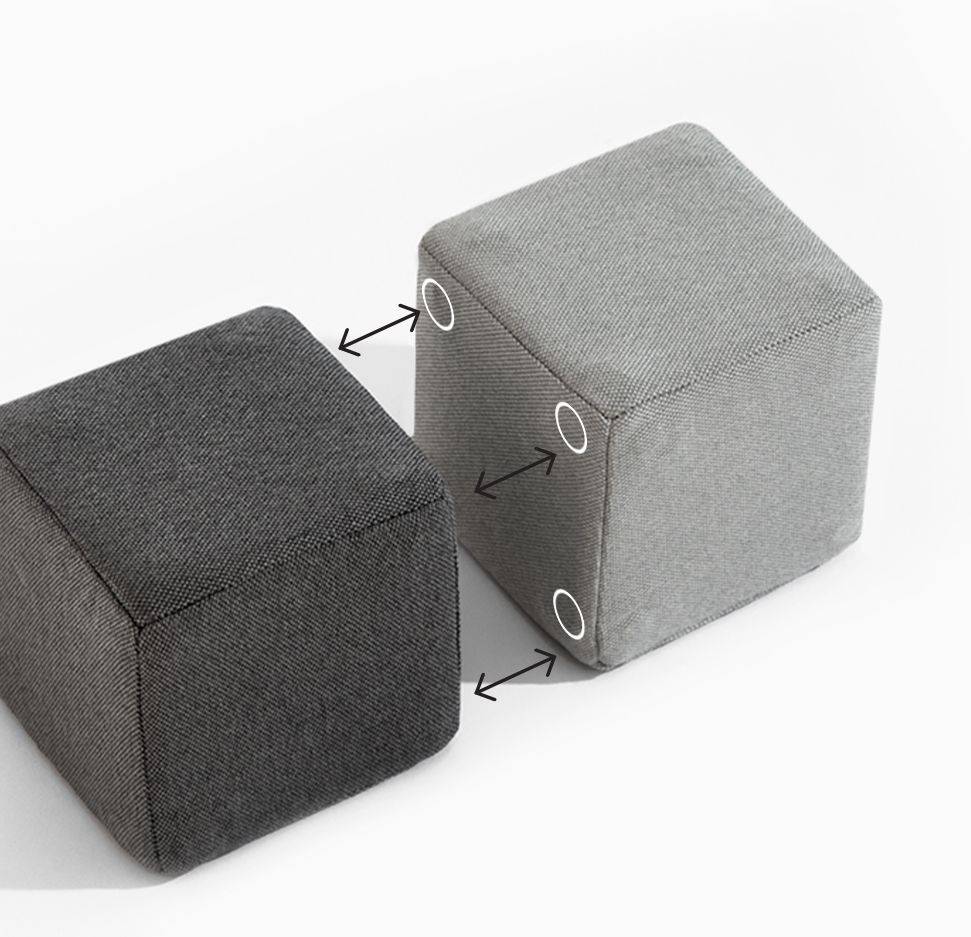 ONE Select 2 different color blocks (opposites attract)!
TWO Align the edges of the blocks.
THREE Blocks stick together and you're ready to build!
MagnetBlox™ are a high quality magnetic building toy that supports pretend play + builds little ones' skills! Ages 2-10+ love playing (and learning) with MagnetBlox™ for endless entertainment. This STEAM/STEM toy can easily be stored as a chair or table in your little one's room, family room, or play room!

Ages 2-10+
For imagination
For active play
For building together
For endless entertainment
You can build so much with MagnetBlox, need inspiration? Check out our build guide here.
Awesome but pricey
Nice product, painfully I will buy more so that our daughter can build more things. The product is nice but it's a bit pricey; you'll have luck if you go to happy hour party a little long, then come home and buy these like I did.
Grand Children
The Grand Children love the block. Countless hours of fun.
Promotes imagination
My grandkids love them and have made all kinds of things out of them. So glad I got them! I have 6 grands and 5 old enough to play with them. Even though they are expensive I think they are worth it. We had two sets and when they asked for more for Christmas that was what they got and they were so excited!
Sturdy but expensive
Important notes:
- very expensive for what you get. You need at least 2-3 sets to build something.
- the blocks must alternate to stick to each other. (white blocks will not stick to white blocks)
- these are strong enough to build big walls of things, but they are not strong enough to stick more than 1-2 bricks perpendicularly.
- they are soft enough to chuck at a 2 year old and not really hurt them. The magnets aren't huge or really able to impact past the exterior fabric so they're very safe.