27 Total pieces
19 Cubes
8 Triangles
568 Total Magnets!
Individual Block Dimensions: 5"x5"
MagnetBlox™ are sewn from durable, high-quality upholstery. The fabric is stain resistant and easy to wipe down. Each cube has 24 powerful magnets (4 on each side) to make building a breeze! Color coding makes construction easy for all ages.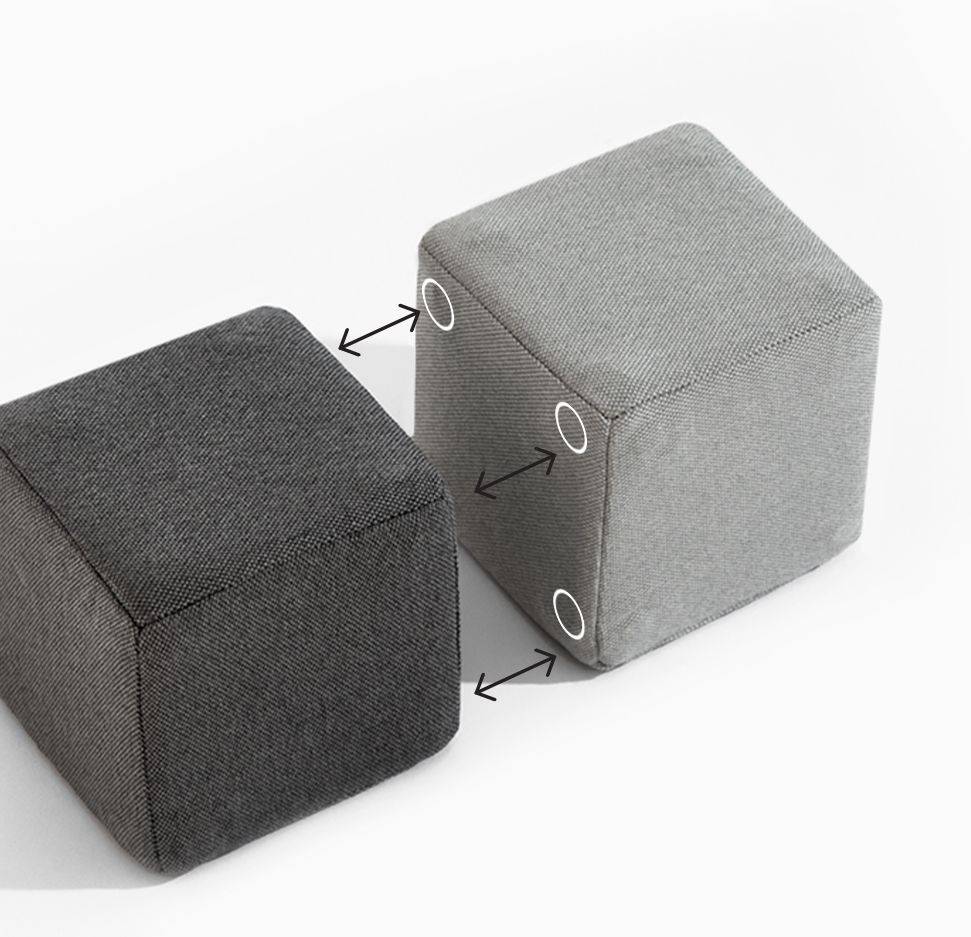 ONE Select 2 different color blocks (opposites attract)!
TWO Align the edges of the blocks.
THREE Blocks stick together and you're ready to build!
MagnetBlox™ are a high quality magnetic building toy that supports pretend play + builds little ones' skills! Ages 2-10+ love playing (and learning) with MagnetBlox™ for endless entertainment. This STEAM/STEM toy can easily be stored as a chair or table in your little one's room, family room, or play room!

Ages 2-10+
For imagination
For active play
For building together
For endless entertainment
You can build so much with MagnetBlox, need inspiration? Check out our build guide here.
Well made
Good quality blocks. They are a Christmas present so my children haven't used them yet but they love to build forts so I think they will love! Expensive is downside and doesn't come with a ton of blocks. Wish I could have bought two sets but too expensive for me.
Easy purchase
My nephew loves his new Magnablox!
Birthday Gift
My grandkids love the magnet blocs;
Ages 2 - 7. The 7 year old is super creative with them!
Good product, but slow shipping
We love the product - it's our second set. But the shipping took much too long, given the shipping cost and the limited patience of young children who are eagerly waiting for the product.