10 Total pieces
2 Large blocks (20"x20"x5")

2 Half blocks (20"x10"x5")

2 Arches (20"x10"x5")

4 Quarter circle pieces
MagnetBlox™ are sewn from durable, high-quality upholstery. The fabric is stain resistant and easy to wipe down. Each cube has 24 powerful magnets (4 on each side) to make building a breeze! Color coding makes construction easy for all ages.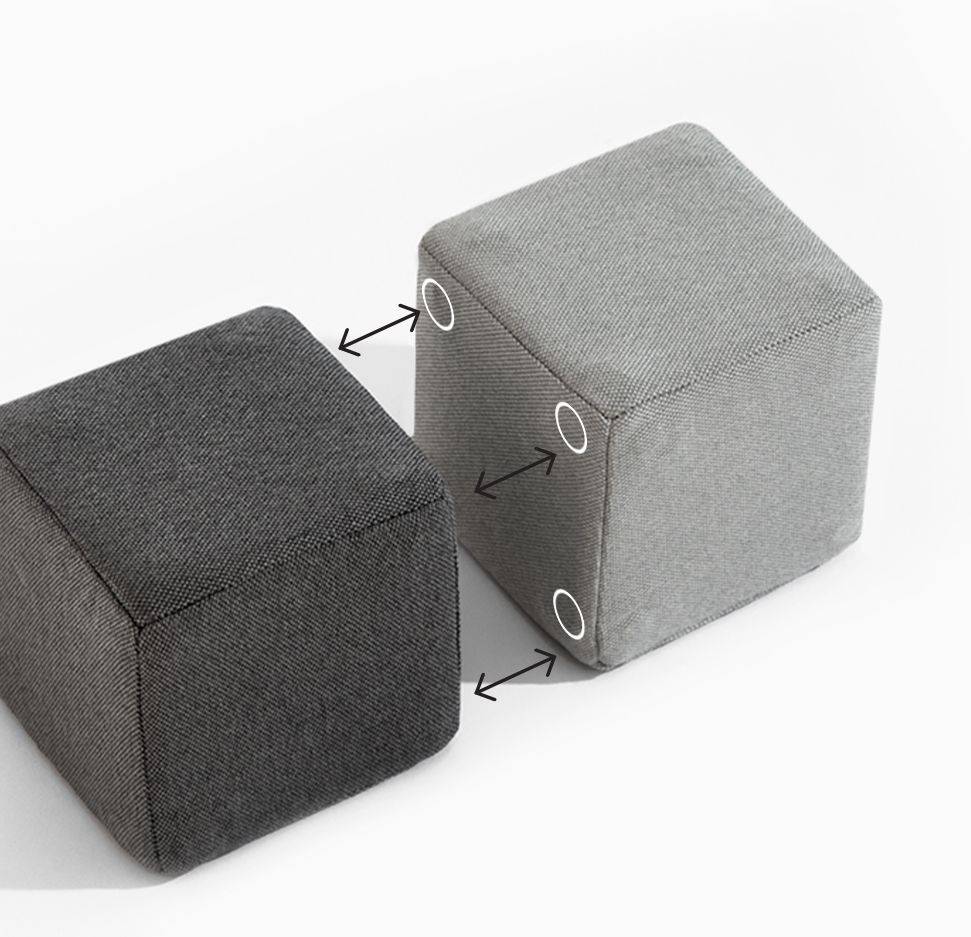 ONE Select 2 different color blocks (opposites attract)!
TWO Align the edges of the blocks.
THREE Blocks stick together and you're ready to build!
MagnetBlox™ are a high quality magnetic building toy that supports pretend play + builds little ones' skills! Ages 2-10+ love playing (and learning) with MagnetBlox™ for endless entertainment. This STEAM/STEM toy can easily be stored as a chair or table in your little one's room, family room, or play room!
For imagination
For active play
For building together
For endless entertainment
You can build so much with MagnetBlox, need inspiration? Check out our build guide here.
Big Hit
Perfect for 7 year old grandson to build something and 1 year old grandson knock it all down! They had a blast ;)
Love these
I ran a daycare for 12 years. We went through a lot of blocks. While these are for my daughter and I no longer am in the daycare, these are made to last. Made for fun and using your imagination. I cannot wait for my daughter to get these at Christmas 💕
Terrible Customer Service
Terrible customer service. Ordered two sets of blox, and had an issue with shipment. Company would rather you lose $800 in merchandise than help resolve simple issues. BEWARE!
Kids love it & really sparking their creative mind!
Best thing ever!! Kids love them